As part of our award-winning apprenticeship programme, every year, our apprentices take part in an exciting outdoor activity week at the Brathay Trust in the Lake District.
During the trip,apprentices participate in a wide range of fun but challenging outdoor activities, such as ghyll scrambling, canoeing and orienteering. These team based activities are designed to help the apprentices build confidence and resilience, whilst teaching vital teamwork, communication and leadership skills.
We caught up with Kane Mason, an engineering apprentice at group company, BEL Engineering, to find out what he got up to during his week away.
Monday
On Monday morning my fellow apprentices and I arrived at Brathay Hall where we were shown around by our host, Jim. After a snack we finished the morning off with an icebreaker, learning each other's names and hobbies.
We proceeded to go out to the lake to complete a challenge where we had to row around a section of the lake in teams, making sure we were working together to row in synchronisation. This was a great activity to bring the group together and allow us to get to know each other better.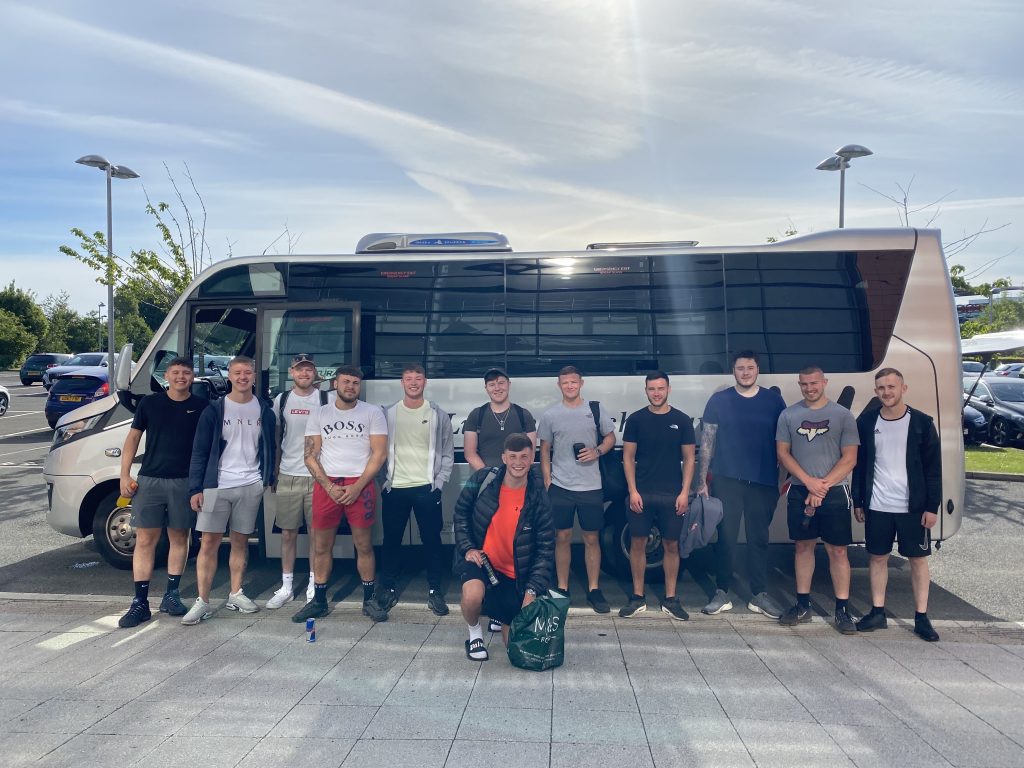 Tuesday
On Tuesday, we were woken up early as we had a busy day ahead! As a group we decided which mountain we were going to climb and voted for Helvellyn. After a very honest chat about our abilities, we organised each other into stronger and weaker climbers so we could determine the route to take.
Amongst ourselves we decided on three group leaders, I was lucky enough to be chosen as one of the three. As a leader, it was my job to navigate my group using a compass and a map whilst working together to help each other scramble up the mountain. We then went back to our accommodation, and completed a wellbeing exercise to sum up the day.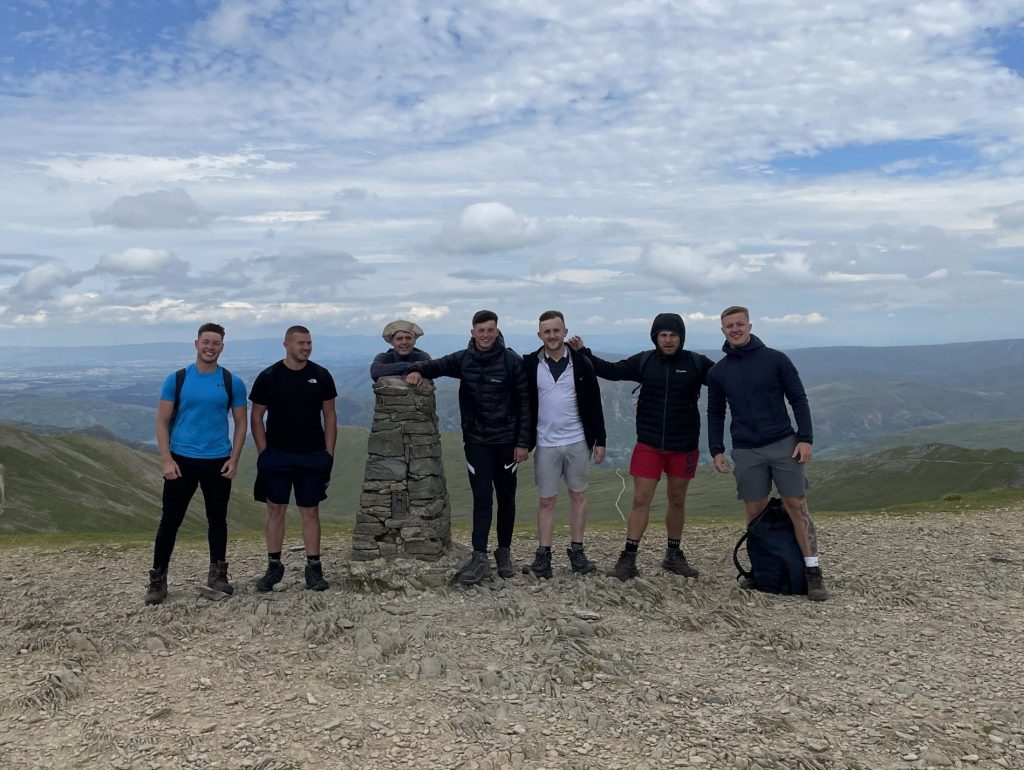 Wednesday
On Wednesday, we got to do the most adventurous and dangerous activity of the week, ghyll scrambling! Again, we split into two groups and began to abseil and scramble down the waterfall. This was a very scary but rewarding activity!  At the top, we encouraged and motivated each other to jump off the top of the waterfall into the water below.
On Wednesday afternoon, we completed a rope challenge. One group started at one end of the rope course and the other team at the opposite end. We had to work as a team to get around the ropes and pass the other group without touching the floor. We were very creative in getting past the ropes that were entwined!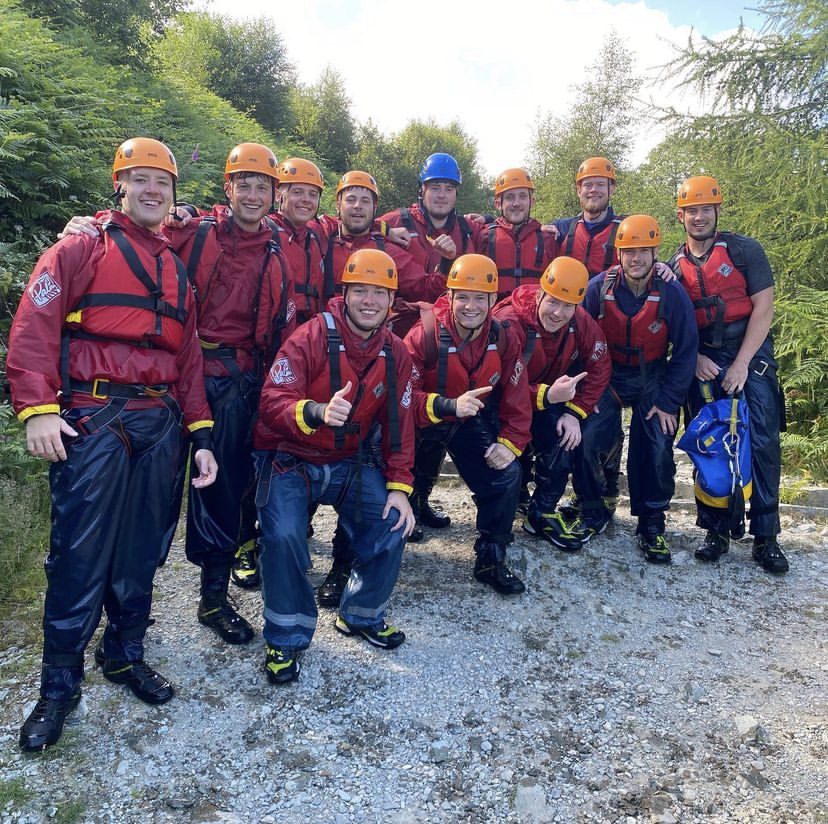 Thursday
On Thursday morning, we completed a survival exercise in the lake using Canadian Canoes. We got into groups of three and helped each other release the canoes into the water before heading into the lake with our safety equipment on. The instructor then timed us capsizing our canoes and flipping them back over. Working together, we developed a strategy to flip the canoes making sure all of the water was out so we could make it back to shore.
We then completed an assembly task where we were given a challenge to build a structure within 20 seconds. Each group was given a few trial runs before completing the task within the time limit. One of the groups managed to complete the task within the time so we took it as a victory! This was great for teamwork and learning to communicate effectively. We then had a feedback session about what went well and what could have gone better.
The management from each of our companies arrived and we then faced the pamper pole activity. This was very daunting for a few group members who had a fear of heights. Although it was an individual task, other members of the group held the support ropes and acted as the ground team.
We topped the day off with a review and analysis of the week which we presented to the management from our companies and finished off with a free bar!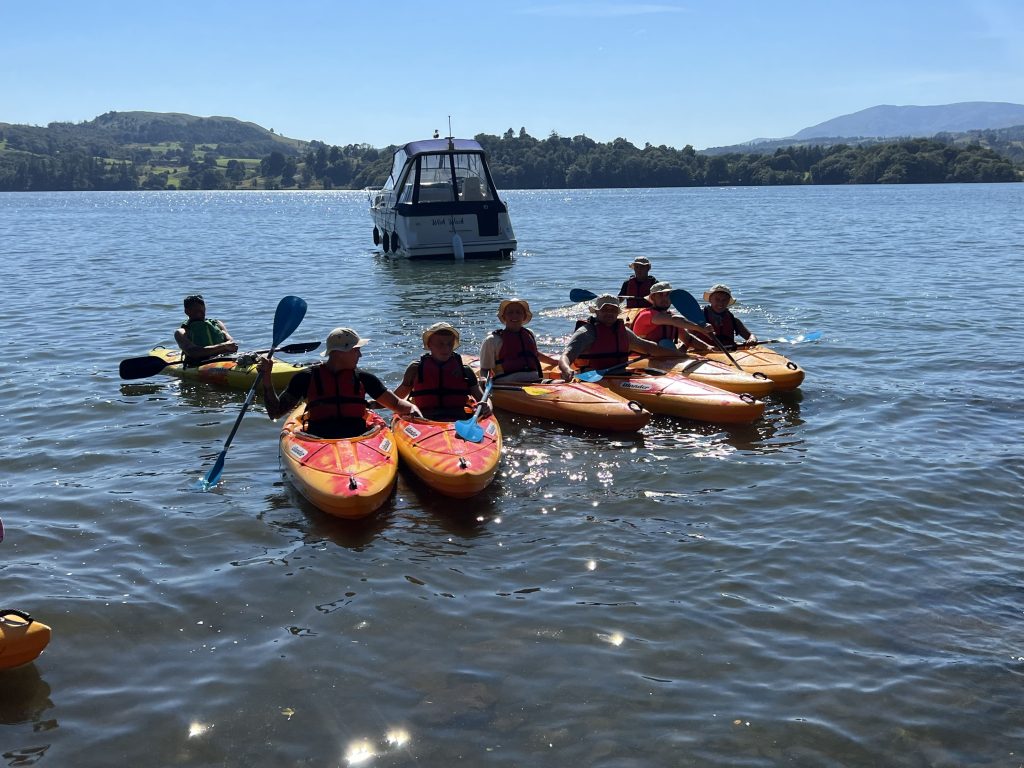 Friday
On our last day we got to choose which activity we wanted to do. As a group we chose to do the zip line. This was great and everyone had a go which made it even better. It was a great way to finish the week and end things on a high note (literally).
A lot of the group agreed that they would take part in challenges like this again. Overall, we had a fantastic week and it was great getting to know the other apprentices from across the group.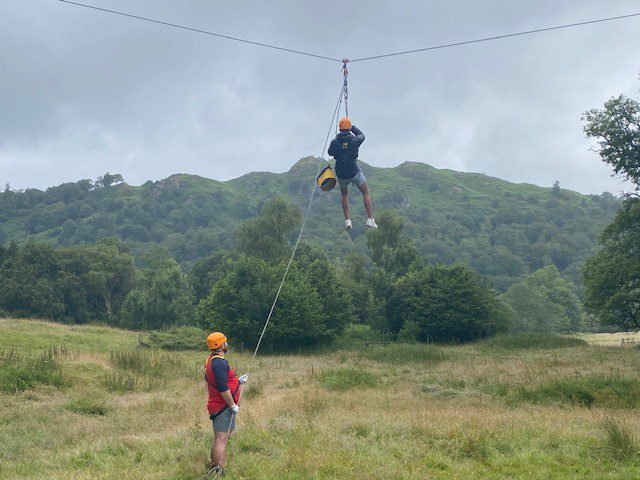 Find out more about the British Engines award-winning Apprenticeship+ Scheme and the opportunities it could open up for you.