The British Engines Group has provided five lorries to a local appeal to transport donations to Poland.
As part of a wider campaign coordinated by members of Newcastle's Polish community, British Engines pledged its support to deliver around 150 pallets of collected items to the Polish border via its shipping company, Stadium Export Services.
Donations were collected from drop off points set up around Northumberland by Northumberland County Council, as well as collections from North East businesses across the region.
Design Engineer at British Engines Group company, Michell Bearings, and a Northumberland County Councillor, Wojciech Ploszaj, has been a driving force behind the Polish community group's appeal. The group has been working tirelessly for two weeks to collect items to send to help Ukrainian refugees, following the Russian invasion.
Wojciech Ploszaj, who moved from Poland to the North East in 2013, said: "The response to the appeal has been amazing and much bigger than we imagined. I'd like to thank everyone for their generosity."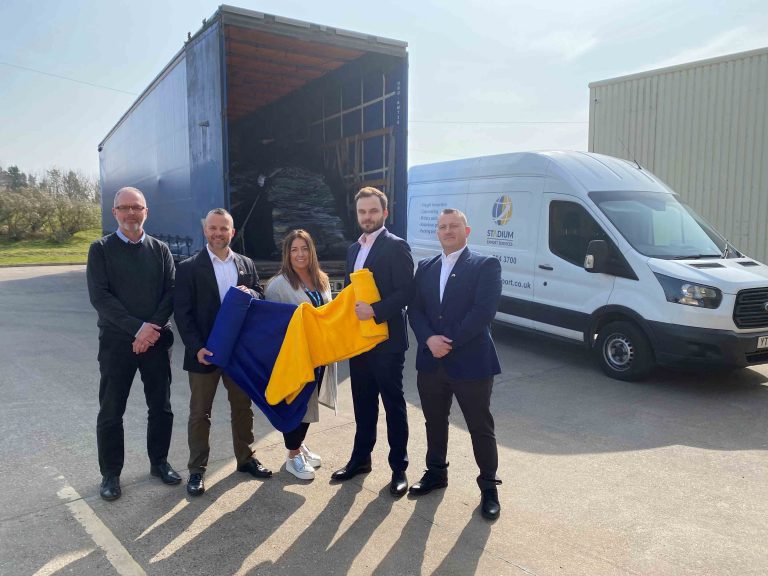 Various volunteers, including the Northumberland Fire and Rescue Service, have helped the Polish community to sort and pack the donations at the warehouse donated by the Northumbria Health Care Trust.
Chairman of The British Engines Group, Alex Lamb, said: "We are extremely pleased to be able to help this project in transporting much needed aid to the Ukrainian refugees. Wojciech's efforts in coordinating the appeal are admirable and I speak for the whole group when I say we are extremely proud of his hard work. We are delighted to be able to help in some way."
The lorries left the site's warehouse on Friday, March 18, to make the 1,496 mile trip to the Polish Ukraine border crossing. The lorries arrived on Monday, March 21.
Find out more about the British Engines Group.