Are you considering a career in engineering but unsure about what routes are available to you? Find out more about how to become an engineer in this short guide…
At the British Engines Group, we have over 100 years' experience working within the engineering industry. Building on the North East's rich engineering heritage, the group's eight businesses design and manufacture industry leading products for a wide range of industries. These include: the renewables, digital, defence, power, nuclear, aerospace, robotics, oil and gas, chemical, marine, construction and agriculture sectors.
We are proud to employ many talented engineers who play a vital role in the design, development and manufacture of components for a wide range of applications.
Find out more about what a design engineer does.
What GCSEs and A Levels do I need to become an engineer?
To be accepted onto an engineering apprenticeship, you will need at least a GCSE Level 5 (C*) in both Maths and English. Engineering work experience is also beneficial, but not essential.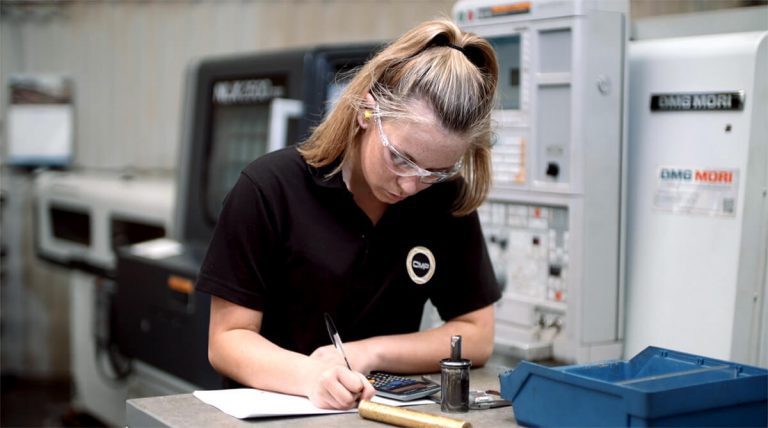 Find out more about the entry requirements for the British Engines Group's award-winning Apprenticeship+ scheme.
If you plan to become an engineer by gaining a university degree, studying Maths and Physics at A level is usually essential for gaining entrance onto a relevant course. Further Maths and Design Technology are also useful, but not essential.
The grades you will need to be accepted onto an engineering degree will vary depending on the university. To study Engineering at Newcastle University you currently require grades AAB, or 136 UCAS points, whereas a degree in Mechanical Engineering at Sunderland University requires a minimum of 112 UCAS points from at least two A Levels. A Mechanical Engineering course at Northumbria University has a minimum entry requirement of 120 UCAS points and offers a 1 year industrial placement.
UCAS points can be gained from a range of qualifications, such as: A Levels, BTECs, foundation degrees, HNCs and HNDs. It's always worth speaking to each course provider to see what qualifications they will accept as part of their entry requirements. You can also use this UCAS tariff calculator to work out how many points your qualifications are worth.
Can I become an engineer by doing an apprenticeship?
Apprenticeships in engineering provide a practical approach to gaining the necessary qualifications to become an engineer. Our Apprenticeship+ scheme will give you experience in a range of engineering skills, which could include CNC machining, assembly fitting, testing and maintenance. You may also have the opportunity to progress into design engineering, production, purchasing or planning.
Working alongside professional engineers at one of eight businesses within the group, our apprentices gain invaluable hands-on experience alongside three recognised qualifications: Level 2 Certificate in Engineering Operations, Level 3 Diploma in Machining and Level 3 Diploma in Advanced Manufacturing. Depending on suitability and business needs, you may also have the option to undertake a HNC in Mechanical Engineering, potentially followed by a HND in General Engineering, widening your future career and development options.
As a British Engines apprentice, you will work a four day week on the factory floor, attending college one day per week for four years. You'll have access to new opportunities and valuable support as well as being paid full time, including time spent at college.
Find out what a day in the life of a mechanical engineering apprentice at the British Engines Group is like.
To apply, you'll need at least a GCSE Level 5 (C*) in both Maths and English, and be aged 16 or over. You'll also need to have a keen interest in mechanical engineering and be able to demonstrate your ability to commit to both your work and studies.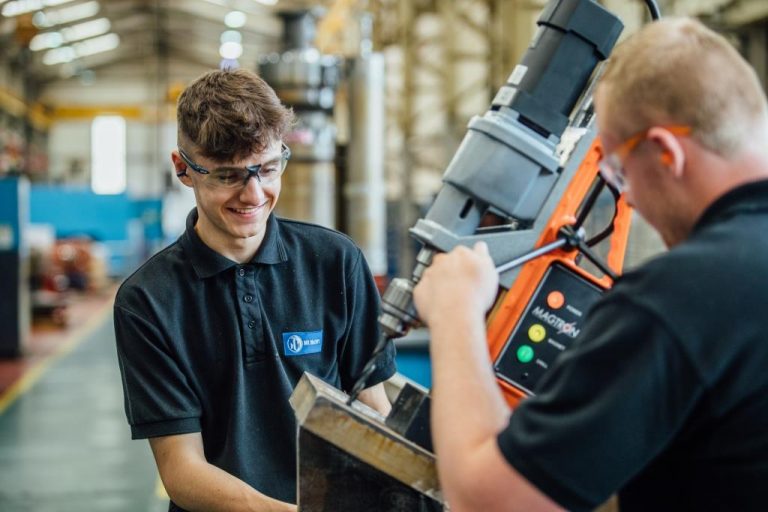 To date, 98% of our apprentices have been offered full time employment after finishing their apprenticeship. You may also have the opportunity to progress towards a foundation, bachelors or master's degree in engineering, opening up even more career options within the company.
Does an apprenticeship sound like it could be for you? Find out more about our award-winning Apprenticeship+ scheme here.
Do I need a degree to become an engineer?
Having a degree in engineering or a relevant STEM subject is another way of gaining a job in the engineering industry.
For some roles, a qualification in any engineering subject is acceptable, but some employers require an industry specific degree such as mechanical or electrical engineering. There are a few engineers working in the field who have degrees in subjects such as Maths, Physics or Computer Science, although a conversion course or professional qualification may be required for some roles.
If you choose to join our Apprenticeship+ scheme, you may have the opportunity to progress towards a bachelor's degree in engineering once your apprenticeship is complete. This will depend on a range of criteria, including which academic courses you choose to undertake during your apprenticeship.
Do I need a postgraduate degree to become an engineer?
Postgraduate study isn't essential for entry into most engineering careers, however, a master's degree and PhD study can deepen your knowledge and help you to build sector specific skills.
If you're aiming to become a Chartered Engineer, you'll need a master's of engineering degree or engineering doctorate, accredited by a professional engineering institution such as the Institute of Mechanical Engineers (IMechE).
As part of the Apprenticeship+ scheme, the British Engines Group could help to cover the cost of a master's degree in engineering for exceptional apprentices, subject to certain criteria.
Will doing an industrial placement help me to become an engineer?
If you're planning to go down the degree route, having a placement or some work experience with an engineering company can really help you to stand out when applying for graduate roles.
At the British Engines Group, we provide a limited number of industrial placements to undergraduates. Our year long programme provides you with the opportunity to gain first hand work experience in an engineering environment where you can extend your knowledge of your chosen field and undertake activities to develop your technical understanding. Best of all, a placement provides you with real life material which can help to strengthen your dissertation.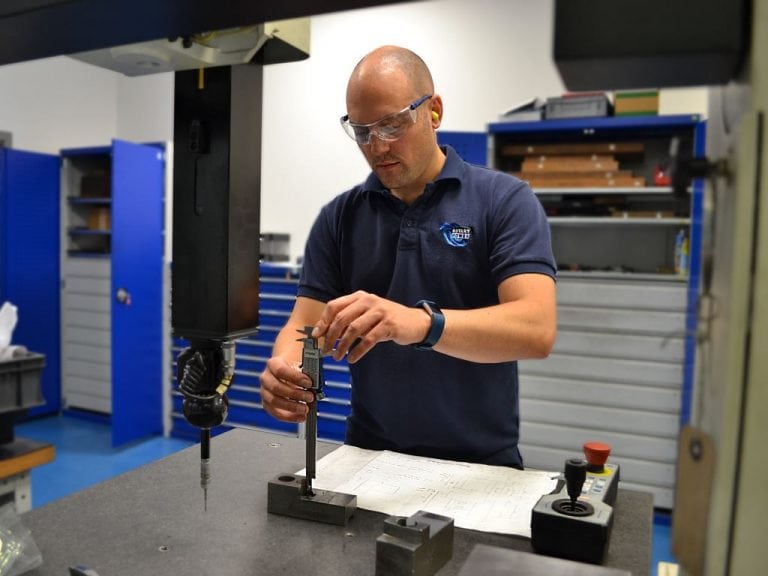 Read Adam's story to see what an undergraduate engineering placement with the British Engines Group is like.
If you are working towards a related engineering degree and currently attaining a minimum of a 2:1, you can apply for our industrial placement programme. Timings vary, but year-long placements usually begin in either August or September. Register your interest for an industrial placement.
We also provide a range of short-term, paid summer placements for students from a range of educational backgrounds. Lasting up to three months, these placements are designed to give you an idea of what working within one of the group's eight companies is like. Register your interest for a summer placement.
During your summer placement you will be assigned a mentor and work with a team on real life business projects, giving you the opportunity to learn new skills and develop those you already have.
If you'd like to find out more about our summer placements, please get in touch and we will be happy to provide you with further information.