We are committed to giving back to our communities
We believe it is our responsibility to contribute to the communities we operate in by supporting local community groups, encouraging education for young people and supporting future engineering talent.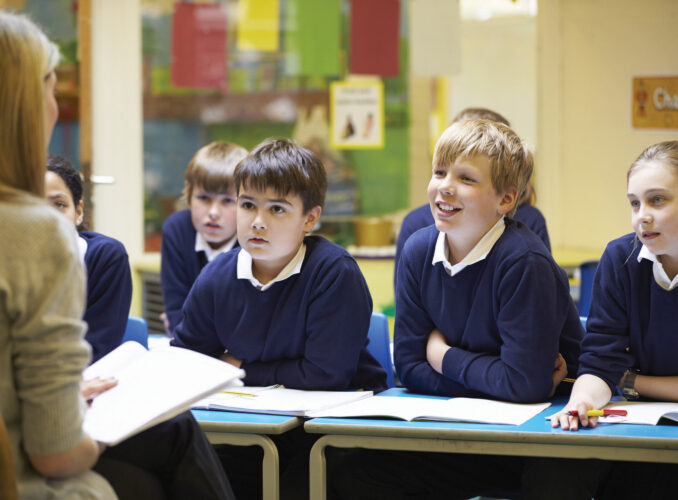 Schools, colleges and universities
We work closely with local schools, colleges and universities to encourage students to consider a career in engineering. As part of this, we organise school visits both on-site and off-site to help students to gain an understanding of the engineering opportunities available to them.
We work with local university research departments and engineering faculties to ensure the teaching is relevant to 'real life' industry and to develop ground-breaking research projects.
Group company Tyne Pressure Testing, is a joint venture between British Engines and Newcastle University with funding from the North East Local Enterprise Partnership's (NELEP) North East Investment Fund. The facility provides unrivalled access to research and development opportunities for the university. It also offers testing facilities for manufacturers of subsea equipment, housing one of the world's largest commercially available hyperbaric testing chambers.
Donation to TDR
In 2021, we donated £100,000 to the TDR Trust to boost STEM training in the North East. The donation was used to improve TDR's training facilities, including the development of a STEM conference centre, as well as supporting the trust's school programmes to engage young people in STEM activities.
Sponsored Schools in India
Since 2008, group company, Michell Bearings India has sponsored two local schools in India. The sponsorship allows the schools to carry out ongoing repairs and create new facilities, including a dedicated computer room, gender specific toilets and outdoor play equipment. We also provide funding for an additional English and IT teacher.
Sponsored Teacher in North East
Since 2022, we have sponsored a local teacher to improve technical education for local schools in disadvantaged areas of the North East. The aim is to introduce more students to engineering related disciplines, opening up and improving their future career prospects.
Reserve Forces and Cadets
We are proud to play an active role in the Reserve Forces and Cadets by supporting military reservists who work across our businesses.
We have pledged to support the Armed Forces community by becoming a Bronze Award holder on the Defence Employer Recognition Scheme, which aims to reward and recognise commitment and support from UK employers for defence personnel.
Armed Forces Covenant
We believe it is important to support those who protect our nation. That's why we sponsor the Armed Forces Covenant, a pledge that supports those who serve, or have served in the armed forces, to be treated with fairness and respect in the community, economy and society they live in.
The covenant helps members of the armed forces community access discounted services as well as support with education, wellbeing, home ownership, starting a new career, healthcare and financial assistance.
Community Sponsorship
We believe it's important to give back and support the vital work carried out within our communities.
The British Engines Community Fund provides funding to local charities, youth and community groups that require support to keep up their good work. The groups are chosen by our people, allowing us to support initiatives that are close to their hearts.
Greggs Foundation Breakfast Club
In partnership with the Greggs Foundation, we sponsor two local breakfast clubs at St. Vincent's RC Primary School and Walkergate Community School, helping the children get a nutritious start to their day. The funding helps each school to run a free, daily breakfast club by providing fresh bread from Greggs and a grant to help with running costs.
Annual food bank donation
Each Christmas, we come together to donate food, toys and money to local food banks as part of Christmas Jumper Day. For the last three years, these donations have been boosted by an annual donation of £10,000 from the British Engines Group, to help support disadvantaged people in the local area.